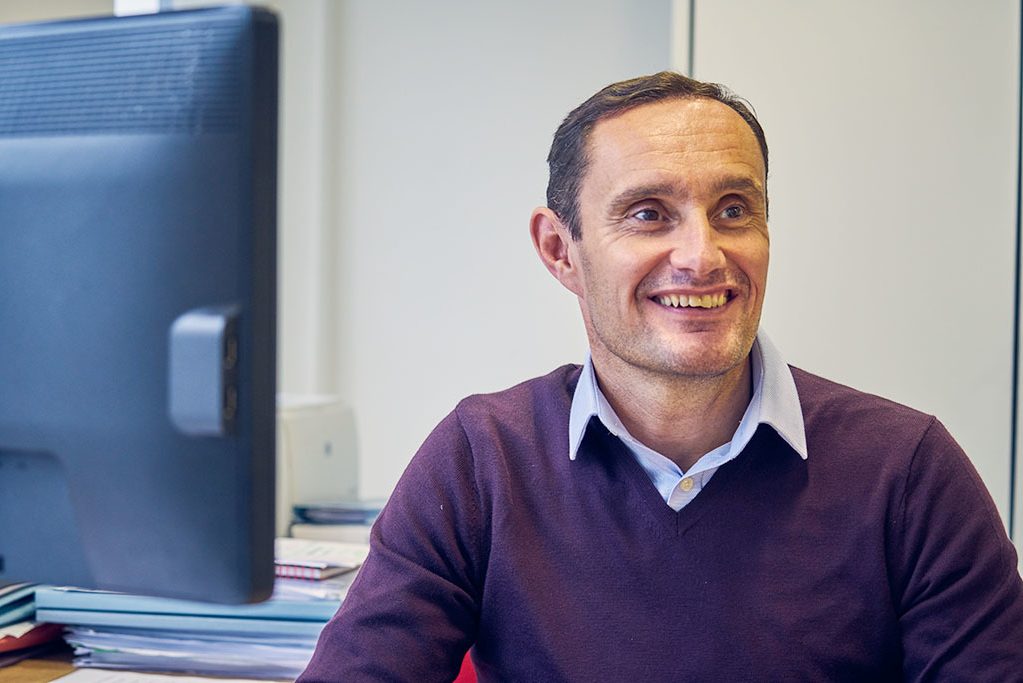 Specialities:
Comprehensive, professional advice to companies occupying leasehold property, especially in the office, educational and industrial/warehousing sectors.
Complete property relocation service and advice including identification of potential options and the negotiation of details Heads of Terms covering all aspects of the lease.
Proactive assistance to solicitors with the due diligence process as part of any transaction including consideration of all management information, reviewing replies to enquires and a detailed analysis of the draft legal documents to ensure these reflect the property to be leased and ensure future lease flexibility.
Assisting property owners with transactional work, including investment acquisition and disposal together with asset management advice to maximise value and reduce risk.
Working with owners and occupiers to negotiate critical lease events including rent reviews and lease renewals with a methodical and robust approach focused on the clients specific needs.
Professional Services:

I specialise in providing advice to companies occupying leasehold property, especially in the office, educational and warehousing sectors. With most landlords enjoying professional representation, tenants are increasingly realising the benefits they can enjoy by instructing someone to act on their behalf to protect their specific interests. A lease is a significant financial commitment, often lasting many years and usually contains a large amount of restrictions and obligations on the occupier. Getting the right lease for the right property is what I try to do, providing my clients with effective leasing solutions and working environments to benefit their business today and into the future. I have considerable experience in this niche area and am dedicated to helping my client.
I also specialise in commercial property investment acquisition, disposal and asset management. Working with experienced property companies to private individuals, my skills and expertise assists investors to implement their investment strategies. I always seek to identify asset management opportunities to enhance the capital value or rental income whilst seeking to reduce the risk for my clients.
Key Experience:
I first joined Jaggard Macland in the early 1990's as a sandwich student whilst studying at Nottingham Trent University. After graduating I returned to Jaggard Macland to commence my training as a Chartered Surveyor. I am now a Partner at Jaggard Macland and co-own the company.
Client Work:
BPP Professional University – Advise BPP on their nationwide portfolio of offices/teaching centres, including the recent leasehold acquisition of 83,000 sq ft at One Portsoken Street for a major new private university.
A2Dominion Housing Association - Acquisition and lease advice over many years, including their head office at The Point in Paddington at a rent of over £1m per annum and the subsequent rent review.
Saga Group – Advice on property acquisitions including offices in Kings Cross and instructions to acquire new offices in Coventry and Peterborough following the acquisition of Bennetts Insurance.
Bloomsbury Properties Limited - Advice to a medium sized property company on acquiring and disposing of property investments and asset management opportunities, including the recent acquisition of a multi let industrial estate in Stevenage and office premises with the potential to convert to residential in Southampton.
Mander Portman Woodward – Extensive property services including rent reviews, acquisitions, lease and restructuring negotiations to assist this private 6th form college with their diverse portfolio.
Signature Senior Living – assisting this organisation with their property relocation options over several years which finally resulted in the leasehold acquisition on a self-contained 10,000 sq ft office in Beaconsfield.
Ryger Maidenhead Limited – negotiated the acquisition of over 50 freehold and leasehold interests on a 3.5 acre site in Maidenhead to enable The Landing, a major town centre redevelopment to proceed providing over 400 homes to rent and 36,000 sq ft of ground floor retail/restaurants.
Client Reviews:
Mark Griffiths FCCA, Chief Operating Officer at BPP Education Group, London.Property search, negotiation and structuring an Agreement for Lease to secure premises for a new private university including a change of planning use and a major fitting our project.
"Simon's involvement, advice and expertise in this process has been instrumental throughout this transaction. He worked closely with us throughout all aspects of the project, and his knowledge of the education sector and its unique requirements allowed us to focus our search on a limited number of properties."

Spencer Coles, CEO at Mander Portman Woodward, London.
Rent reviews, acquisitions, lease renewal and regear negotiations.
"Jaggard Macland have taken the time to understand our business. In doing so the advice and support they are able to provide is greatly enhanced and often goes beyond purely property matters. Through our dedicated contact, Simon Harper, Jaggard Macland have provided continuity of support for the past years, they know our brand values and how we use our estate. Simon has become expert in our sector and the local property markets in which we operate. From rent reviews, acquisitions, lease and development negotiations Jaggard Macland have been first class. Their attention to detail is excellent and they operate more like an internal department."
Frank Wessely, Managing Director, Quantuma Advisory Limited, Maidenhead, Berkshire.
Office acquisition uring COVID-19.
"Jaggard Macland provided an excellent service from start to finish. Simon has many years of experience in the property market, truly understood our needs, and offers an individual service based on customer care and attention to detail."